This Brosnan Risk Consultants (BRC) Strategic Intelligence Briefing covers the period from June 29th to July13th, 2021 and discusses issues related to recent economic, political, socio-cultural, and/or environmental events that may have an effect on property, travel, commercial, logistical, medical, and retail security throughout the United States or other global markets.
Actionable intelligence is imperative to providing the best security guard service. The Strategic Intelligence Briefing is developed by the Brosnan Intelligence Group (BIG) and is a bi-weekly, high-level version indicative Intelligence as a Service (IaaS) that Brosnan offers as part of our overall security offerings. In our determination to excel as the best security guard company in the nation, we set ourselves apart from other security services companies by providing our clients throughout the United States with products that are intended to arm them with actionable data that they need to make informed security-related and operational decisions throughout all levels their organizations.
We hope you find value in the following Strategic Intelligence Briefing. If you would like to discuss opportunities for customized security briefings for your organization, please let us know here:
Venezuelan Ties to the Murder of the Haitian President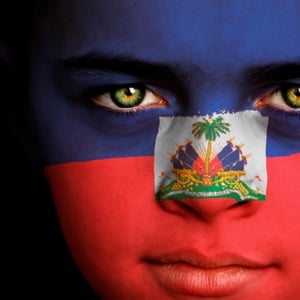 The Haitian Prime Minister recently announced that there were six Columbians and two Haitians involved in the assassination of Haitian President Jovenel Moise. News reports indicate one was a dual U.S. citizen and senior Latin American sources are indicating that the Columbians were acting at the behest of the Venezuelans.

The reasoning behind this was the fact that Moise had taken steps to curb the drug routes used by the Soles Cartel (Venezuelans) through Haiti. An additional factor in driving this operation was the 2015 arrest of Francisco Flores and Efrain Campo, the godson and nephew of the Venezuelan first lady Cilia Flores, the wife of Nicolas Maduro, respectively. Both were arrested in Haiti in a DEA sting that saw them eventually sentenced to 18 years in a U.S. prison for drug smuggling. It is assessed that this incident, which was never responded to by Maduro, compounded the response against the Haitian President, who was seen as a key player in the arrest of his wife's family members by the U.S.
U.S. Making Initial Outreach to Cuba
Separately, in Latin America, we will start seeing steps taken by the U.S. to quietly open up to Cuba. While not to the same degree as President Obama, the Biden Administration U.S. is sending out active feelers to try and move things forward. It is unclear how this will proceed and what, if any, tangible results will materialize. However, it was noted that this is another example of the parallels in the Obama and Biden foreign policy priorities, and something that senior officials across Latin and South America are watching closely.

The recent reporting of large-scale, pro-democracy protests due to chronic food shortages will likely complicate matters, but efforts would be well received from the U.S. side once authorities are able to quell this movement.
Things Are Worse than Initially Assessed in Afghanistan
The situation in Afghanistan has developed to the point that analysts were expecting but continues to get worse. The midnight retreat from Bagram Air Base, reminiscent of the U.S. departure from Clark Airbase in the Philippines, is providing fodder to many throughout the region, to include nation states and terrorist groups alike, that the U.S. not only no longer has the will, but also the wherewithal to remain in the region.

As a result, there are growing concerns that the U.S. appears susceptible to attack and less focused on the region, with its priority being on effecting a hasty withdrawal. The reality of this threat is such that it is being discussed by senior national security officials.

Furthermore, senior special ops leaders believe that the groups supported by the Taliban will likely affect an operation between Thanksgiving and Christmas targeting the U.S. While there is no specific intelligence to support this, such an assessment is based upon the fact that both the Taliban and al-Qaida/ISIS are well aware of the importance of these holidays and the impact an attack would have on the U.S. and its people.

Relatedly, the U.S. is also at risk of having a significant mass casualty event in the form of the Taliban killing those who worked for and supported the U.S. and their families now that the U.S. has all but left the country. While Biden committed to providing these people with visas and eventual citizenship, something they say they are working to accelerate, the initial authorization was not set to take place until after 9-11, the announced withdrawal date. As the withdrawal has already commenced, it is highly unlikely that all these Afghan allies will be able to be processed and depart in such an expedited manner.

It is worth noting that upon withdrawal, the U.S. presence in Afghanistan will only consist of the Embassy with limited security. There are great concerns that this installation will not only be the target of attack but would not withstand a sustained attack without any ability to respond quickly. Those following these issues closely believe that it is highly unlikely that the Taliban will honor its agreement or that the Afghan government will have the ability to repel or respond to the U.S. presence being attacked by the Taliban or its proxy forces.
The U.S. is Still Not Prepared to Engage in Africa
There are two generally accepted issues regarding Africa: first, the Chinese have been able to take advantage of a lack of U.S. willingness to engage across the continent to gain control raw materials, ports, and other key aspects of Africa's infrastructure via agreements African nations were forced into. Second, these same African states would much rather enter into strategic agreements with the U.S., who they view as a much fairer and legitimate trading partner for the long run.

The Biden Administration and the previous Trump Administration made commitments to engage with Africa in a significant way and counter the growing global influence of China. That said, not much has changed. African leaders have privately commented that they continue to hope the U.S. will change its ways and become actively involved, but their frustration continues to grow, and their patience is not without end. The thing that continues to support their pro-U.S. hope is not their optimism that that U.S. will actually do something, but their visceral hatred and fear of China. These African leaders represent not only nations in West and East Africa, but also across the continent.
Confrontations with Russian Navy Next Step in U.S. Attempt to Reassert Itself
The 28 June – 10 July NATO exercises in the Black Sea have recently garnered some press due to Russia confronting British war ships, as well as aggressive military steps on its own accord to address NATO maneuvers. From the U.S. perspective, this was intended as another move to confront Russia on its doorstep, which is akin to what the Russian's continue to do vis-à-vis their cyber-attacks. The exercises were not only meant to showcase the U.S. commitment to Ukraine, but to include as many partner states as possible; 32 in total who are participating. This would illustrate the commitment of the entire Western/NATO alliance to stand together, but more importantly to make a point that Russia is not the power that it is attempting to portray itself as.

In tandem, European powers are viewing the renewed role being played by the U.S. in the region as a positive sign, and something that allows them to feel they can rebuff Russia. In particular, the European Union (EU) recently rejected a Franco-German proposal to hold a summit between EU leadership and Russian President Putin to develop closer EU-Russian Engagement. In its refusal, the EU issued a joint statement calling on Russia to "demonstrate a more constructive engagement as a condition of further EU outreach."

The U.S. is continuing to quietly rebuild its alliances as the strongest element in its efforts to undermine the growing power and influence of Russia and China. With regard to Russia, the goal is not only to place Putin on call for the direct cyber-attacks against the U.S. and the West, but to embarrass Putin, making it clear that Russia is not the global superpower it is trying to portray itself as. That said, given his character, it is expected that such a tact will lead to Russia becoming even more aggressive. However, the hope is that with a renewed effort to shore up internal U.S. and Western cyber systems, they will be able to withstand such attacks and present a unified front that will keep the Russians at bay.
Domestic Violent Extremists Continue to Plan
The primary domestic threat to the U.S. on a national and local level is represented by racially and ethnically motivated extremists, along with anti-government violent extremists, particularly militias. According to senior intelligence officials, the former is considered to represent the most imminent threat for causing a mass casualty attack targeting civilians or critical infrastructure. These elements, along with sympathetic lone wolves, remain significant as they continue to use social media and encrypted communications platforms to incite violence, inspire like-minded individuals, spread propaganda, and recruit new members. The current political and social environment, with the rapid dissemination of news and conspiracy driven rumor, makes it increasingly difficult for law enforcement and intelligence officials to respond.

A recent example of how this manifests itself was published in mid-June 2021, when a white supremacist group posted a downloadable book entitled, "Militant Accelerationism" to their Telegram channel. The book was authored by the Terrorgram Collective, which is reportedly comprised of 13 anonymous contributors. The book details operational guidance, tactics and targeting advice for prospective supporters. It focuses on critical infrastructure (energy section – substations), water/sewer treatment plants, the transportation sector (railways), along with law enforcement and public gatherings. Operationally, its guidance is generally quite simple, and ranges from dumping a bucket of roofing nails onto a roadway to using thermite to conduct incendiary against infrastructure targets. It further encourages supporters to acquire firearms by any method and suggests performing dry runs, testing law enforcement response, live streaming attacks, and blending in with targets to limit the potential of detection.

While law enforcement is closely tracking these efforts, they remain challenged as such elements are continuing to utilize more secure means of communications, learning from the media and the mistakes of others, as well as drawing guidance from disparate terrorist organizations, to include ISIS and al-Qaida. Along these lines, they employ the less from material such as the Al-Qaida magazine "Inspire," which recently released its 6th edition, four years after its last one. As with previous editions, the magazine provides guidance on site and target selection; identifying a gathering place where it is hard for victims to hide or escape from, with the target being white skinned Anglo-Saxons. They also encourage destructive, explosive attacks that use incendiary or explosive devices to increase the impact of the attack.
Intelligence as a Service
Sometimes referred to as a threat intelligence report, a strategic intelligence report is used to aggregate information into actionable data and adversary understanding. Brosnan Risk Consultants specializes in intelligence-driven, integrated risk management solutions that enable national and global organizations to operate throughout the world with confidence. Brosnan's world-class security services, threat intelligence products, innovative security technologies, and emergency response services help organizations to mitigate risk and protect their customers, employees, and assets.
Our Intelligence as a Service products can enable your organization to make operational, strategic, and/or tactical decisions by providing you with actionable data that has a high degree of relevancy and probability. This data often used to help steer our client's out of harm's way and protect their brands' reputation.
Want to see how our Intelligence as a Service products can help your organization? Click the link below to learn how to get your custom Intelligence Report.
Thanks for reading!
Need some assistance? Let us know how we can help!