With the recent announcement by Ron DeSantis that he is seeking the Republican nomination for the 2024 presidential election, the campaign season is expected to take off with a vengeance. Former president Trump is expected to not only engage in direct attacks against his competitors, but also the indictments which are likely to unroll over the coming months. This is expected to stir not only debate, but possibly groups and supporters of the former president.
The likelihood of this becoming another 06 January is thought unlikely, but should the contest get close or heated, the possibility of potential unrest at campaign events or larger protests grows. Much of this may not only be instigated by political forces, but should the economy worsen over the coming period, this will likely be a strong impetus for anger and criticism to surface.

Companies should be mindful of these realities moving forward, and aware of what is happening not only in the nation, but also their own backyards. Below is an updated assessment of where things are trending politically, but as noted above, things can change quickly. Brosnan Risk Consultants is maintaining a watchful eye on these developments to ensure our clients are poised to make smart decisions to ensure their security before things devolve. Let us know how we can help your firm and people stay safe during these uncertain times.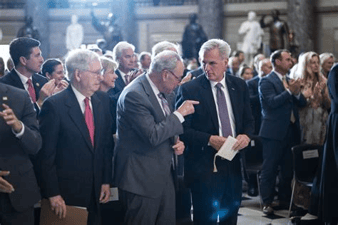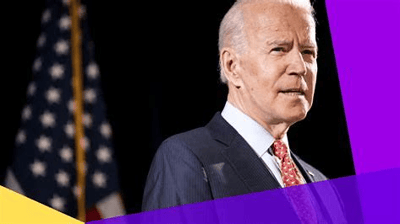 Where are the Democratics heading in advance of the elections?
Overall there is a great deal of optimism in the Democratic party moving forward. In fact, it is at such a high level there is hope that the Party can retake the House and give the President a stronger mandate for a potential second term. The following are some insights from various elements of Party leadership:
Progressive activists are thrilled that Democrats are confirming judges once again. With Senator Feinstein (D-CA) back, confirmations have reached 129 so far; including a major confirmation this week for the 11th circuit that covers Georgia and Florida.

Maryland's battle to succeed retiring Senator Ben Cardin (D-MD) is heating up. Representative David Trone (D-MD) plans to spend $50 million on the primary and is being strongly challenged by Angela Alsobrooks, the Democratic Prince George's County Executive.





The state just elected its first Black governor last fall, and if Alsobrooks wins, she would be the only Black woman in the Senate.

Representative Jamie Raskin (D-MD) is also considering joining the race, but it gets increasingly difficult by the day for him to not leave his current leadership post in the House. He is currently the Ranking Member of the House Committee on Oversight and Accountability.



In addition to these machinations, Democratic activists are focused on messaging against the debt ceiling crisis that Speaker McCarthy has prompted. Their main argument is McCarthy's proposal, in addition to causing an economic crisis, would cut veterans benefits by 22%.
With regard to the prospects of the election, Democratic strategists are aggressively pushing a Trifecta Strategy for 2024 – focused on the Party taking back the House. The strategy rests upon accomplishing three tasks:
Characterize Republican candidates as extremists – an outcome that will be much more likely if Trump is the nominee.

Work aggressively to turn out base Democratic voters in record fashion, just like Democrats did in 2018 and 2020.

Invest in winning the hearts and minds of working-class voters. A strategy based on economic populism, community building, and person-to-person organizing, starting now.




The optimism driving these goals rests in the following:
There are more Democratic voters and leaners than Republicans nationwide.

Abortion rights will be a main issue this election, and the Republican perspective is on the "wrong side" of the issue vis-à-vis U.S. public opinion.

What Biden and the Democrats have accomplished with their policy successes over the last two years will be consistently reinforced.

People who vote tend to support freedom and voting – two concepts the Democratic leadership assess as being linked to their effort.

Populist economics drives the electorate.

Regarding the current state-level elections taking place, Democrats are winning a lot more than they are losing in the most competitive battleground states.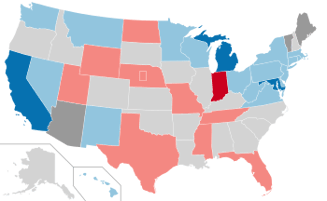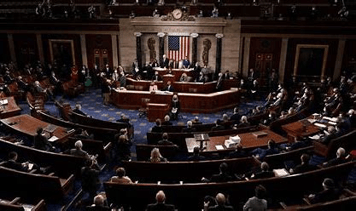 How are the non-presidential battles shaping up?
Regarding the Senate, 33 seats will be contested in 2024. Of those, 23 are currently held by Democrats and 10 by Republicans.
Of the Democratic seats, three are toss-ups (Arizona, Ohio, West Virginia) and five are leaning Democratic (Montana, Michigan, Nevada, Pennsylvania, Wisconsin).

Of the toss-ups, Democratics see reason for optimism due to candidate quality and recent statewide election results.

The Republican seats are all considered safe, as are the remaining 15 Democratic incumbents.
Interestingly, if one looks back, the same Senate map produced a net of five Democratic pick-ups in the 2000 election, which Gore narrowly lost to Bush; six Democratic pick-ups in 2006, allowing Democrats to retake the Senate; and two more in 2012.
As such, for Democratic leaders, they believe if they continue to have a good election year in 2023, they will not only possibly take the House, but also a strong chance at holding the Senate.

Regarding the House, there are 18 seats held by Republicans that Biden won in 2020, and in a presidential election year with higher Democratic turnout. The assessment is with a stronger Democratic turnout in 2024, Democrats stand a good chance at winning a lot of these seats back - needing only five to take the lead.

In addition, there are more than three times as many seats up for grabs in "crossover districts," i.e. seats that vote for one party for House and the other party for president.

The campaign also argues there are significant opportunities to grow Democratic support, as in 2022, Democrats won elections despite a turnout environment that was more Republican-centric than in 2020.

They noted that under the Biden Administration, Democrats have gained support from Republican and independent swing voters who had not previously voted for Democrats.

In addition, the Party intends to focus on the following key battleground states: Arizona, Georgia, Michigan, Nevada, Pennsylvania, Wisconsin, Florida, and North Carolina.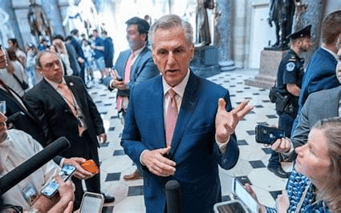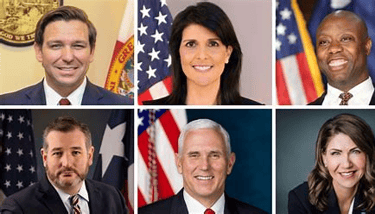 Where are the Republicans headed moving forward?
With the debt ceiling fight and the upcoming appropriation bills consuming nearly all the focus in Congress, some Republican members have floated internally the idea of having the federal government use unspent COVID funds to buy three more weeks of negotiations. Speaker McCarthy (R-CA) has been less inclined to support this because he would like to keep the issue of unspent COVID funds as a negotiation issue, and also use the imminent deadline to force the White House to act.
Separately, Representative Michael McCaul (R-TX) genuinely does not want to start the precedent of holding Secretary of State Antony Blinken in contempt for the State Department's refusal to comply with the subpoena for the dissent cable on Afghanistan. However, he has also become personally frustrated by the situation and has been encouraged by hardliners to keep pushing the issue to the point of action.
In looking at the various candidates for the Republican nomination, the following steps are slated to occur, or have already occurred:
Advisors to Mike Pence launched a super PAC as a prelude to a full campaign announcement in June.

Former NJ Governor Chris Christie will launch a super PAC in the coming week or two and will likely announce a Presidential run in June.

New Hampshire Governor Chris Sununu is considering announcing a campaign for President despite telling close associates for the past two months that he was unlikely to do so. He has also hired key vendors in advance of a possible campaign.
As for the DeSantis campaign, there has already been some issues. Rivalries have developed between those personally close to the Governor, who are likely to be involved in the campaign itself - and newcomers to his political organization - like GOP strategist Jeff Roe, who is engaged in his super PAC. Roe has reportedly attempted to have DeSantis' likely campaign manager fired. In turn, those close to DeSantis are reportedly responded by asking donors to tell DeSantis to shake up his super PAC operation to undermine Roe's position.

As for former president Trump, he and his campaign team are working with networks from the mainstream media to schedule more interviews and town hall meetings. They assessed his last town hall with CNN as highly successful – looking to repeat this formula to provide additional support to him and his campaign. Again, Trump is all about the polls and he will continue to do things that support his growing numbers.