While on post in an ATM vestibule in the Bronx, Officer Roberts observed an active shooting event taking place directly across the street. Thinking quickly and taking immediate action, Roberts saw that a small child and an elderly man were sitting on the windowsill just inside the vestibule. Without hesitation, he picked up the child, ushered the gentleman toward the interior of the building, and immediately locked the vestibule door from the interior side. Roberts issued a quick warning to branch staff, assessed that all were out of harm's way and then called 911 to report the situation.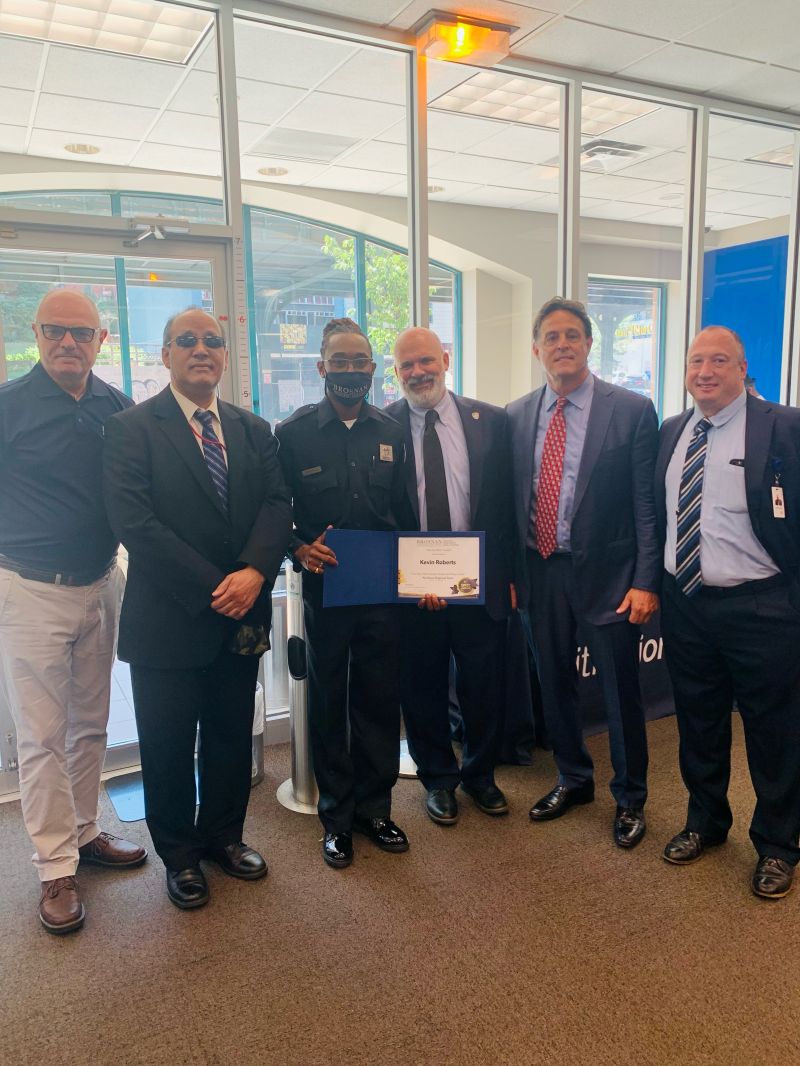 Brosnan Risk Consultants President John O'Connor, National Account Manager Jim Dannic, Supervisor Jim Gallagher, along with representatives of our client's management, presented Roberts with the award to recognize his outstanding and heroic actions.
---
Brosnan Security® Officers are consistently ranked as the best in the industry.
Before acceptance into the Brosnan Institute™ training program, potential security recruits undergo a rigorous background check. Upon completion of the program, new security officers are assigned to posts based on experience, location-specific training and client requirements.
Whether you require a Personal Armed Bodyguard to escort you to your next high profile event or a highly trained Security Guard Team to protect your commercial property, we have you covered and can configure our advanced security teams and systems to meet your specific needs. All of our Security Guards are licensed in the states they do business in and trained in first aid and CPR.