Striving to be the best security guard company in NYC, Brosnan Risk Consultants goes above and beyond to bring our clients actionable intelligence services and customized reporting. This Brosnan Risk Consultants (BRC) bi-weekly crime brief covers the two-week period in New York City from October 18th, 2021 to October 31st, 2021.
The brief compares 2021 year-to-date crime figures with data collected last year in the seven major crime categories of the five boroughs of New York City. Additionally, the brief compares the most recent two weeks of activity with the same two-week period from last year paying specific attention to the business interests of BRC clients in areas of New York City.
All the information collected is reviewed and analyzed by BRC subject matter experts from the NYPD's Detectives' Endowment Association, Inc., the FBI, and the CIA. The Source of the data examined is the NYPD's CompStat Unit.
As of October 31st, 2021, the data collected year-to-date informs us that overall crime in the five boroughs of New York City is up +2% in the seven major crime categories compared with this time last year. Fifty-three shootings erupted bringing the annual total to 1,324, representing a +2% increase from 2020. Since our last report two weeks ago, crime rose +17% combined in the major crime categories as a result of 4,526 major crimes reported. Privileged crooks committed 658 street robberies in 14 days, forcibly removing property from New Yorkers across the five boroughs. Incidents of assault caused 885 serious injuries, and 1,521 New Yorkers were victims of misdemeanor assault in the two-week timeframe. The NYPD also recorded 1,884 complaints for Grand Larceny. Reports of stolen vehicles jumped +31% over last year's figures while burglaries declined.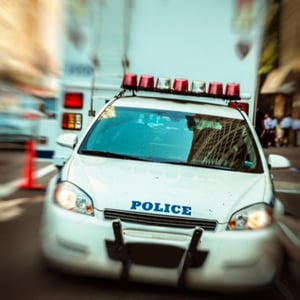 New York City businesses could benefit from developing and implementing a security plan. Many commercial businesses throughout New York City are investing in security guard services and loss prevention services.
As NYC security professionals, we use advanced security measures to deter theft and keep our clients' employees safe from criminal activity. We are one of the few New York City Security Guard companies offering cutting edge Security Intelligence Services to our clients.
This security briefing is just one broad example of the Security Intelligence-as-a-Service products that we offer.
Analysis of NY Crime Statistics' Impact to Brosnan's Clients
Below 59th Street, crime jumped +46% with 731 major crimes being reported. Manhattan South recorded its 32nd act of gunfire in 2021 and 103 street-robbery complaints were filed. The southern portion of Manhattan is struggling with residential burglaries and grand larceny cases escalating out of control. Subway crime between lower Manhattan and 59th street rose +116% with 24 new cases filed. Finally, hate crimes resurfaced below 59th street as 6 new cases were reported compared with just 3 last year.

The 1st Precinct had a difficult two-week stretch as crime rose +59% and +83%, respectively, mostly due to skyrocketing residential burglary complaints (+820%) and soaring grand larcenies (+132%). Minor assaults and petit larcenies continue to steadily increase in this command, creating a major nuisance for residents and store owners.

The 10th Precinct, covering Chelsea, reported conflicting weeks as crime dropped –22% in week one but experienced an unusual spike of +313% the following week. Detectives at the 10th Squad informed us that 33 major crimes were reported in just seven days in this command, accounting for a +300% jump in robberies, +300% in felony assault cases, +350% in stolen luxury autos and +500% in residential and commercial burglaries. Detectives characterize the last seven days an anomaly, explaining that year-to-date, the 10th Precinct is holding it together boasting –5% fewer crimes reported this year compared with last year.

Moving slightly east, Midtown South Precinct (MTS) reported an -11% drop in week one, breaking a long stretch of increases in crime. Unfortunately, it was short lived as crime rose +16% in week two. In both weeks, MTS struggled with 31 street robberies representing a +413% increase over last year's numbers. Declines in other crime categories helped to offset the robberies, keeping the rate increase low overall. Year-to-date, MTS has recorded 9 shootings, which is +800% higher than last year, and Detectives tell us the recent gun violence in Times Square is responsible.

Midtown North Precinct (MTN) collected 105 new major crime complaints for a +34% rate uptick versus last year. Grand thefts were mostly responsible for the hike as felony assaults, rapes and burglaries declined and robberies remained status quo.

Above 59th Street, Manhattan North borough reported 603 major crimes, a +34% increase over last year's data. The borough suffered 6 shooting incidents causing 4 murders. Manhattan North averaged 46 robberies, 56 felony assaults and 137 grand larcenies each week which were major contributors to the spike.

In Harlem's Hamilton Heights section, the 30th Precinct wrestled with a +60% crime spike including one homicide caused by gunfire. Grand larceny cases moved the needle north in week one while felony assaults (+700%) and the shooting moved it in week two.

On the Upper East Side (UES), the 19th Precinct drove its crime rate down another –67% over the two-week span due to decreases in all major crime categories except stolen cars. The 19th also recorded dips in the non-major crime categories.

The 23rd Precinct netted a –12% drop in crime for the fourteen days. During week one, the 23rd reported a homicide, which was not gun-related, and 7 robberies. The following week, declines in most crime classes were recorded except for a minor uptick in felony assaults.

Across town at the Upper West Side (UWS), the 20th Precinct continued it struggles as crime rose +382% in fourteen days combined. In week one, 41 major crimes were reported with jumps in all categories. The following week, 34 majors were filed including 1 shooting, 5 robberies and 27 grand larcenies which was +440% higher than last year during the same week.

Just north, the 24th Precinct fared slightly better with a +101% jump in crime. This command continues to struggle with housing and gang related crimes like robberies, felony assaults and grand larcenies.

Near the Stadium in the Bronx, the 44th Precinct averaged 64 major crimes per week as crime jumped a total of +43%. Two shootings and hikes in robberies, felony assaults and residential burglaries drove the crime bus in the South Bronx.

In Queens, the 110th Precinct recorded significant crime jumps of +43% and +51%, respectively. No gun violence was reported but hikes in robberies, grand larcenies and felony assaults jumped, with 69 petit larcenies reported as well. There was a decline in minor assaults.

In Forest Hills, the 112th Precinct recorded conflicting weeks with crime jumping +67% in week one and dropping –18% the following week. The week-one spike was attributed to a surge in robberies, grand larcenies and stolen vehicles. In week two, the only category that recorded an uptick was robbery.

In Astoria, the 114th Precinct successfully drove crime down again by –73%, including gun violence. A minor uptick was reported in robberies and grand larcenies in week one but all categories fell in week two.
Borough Violence Report:
The Bronx continues to be a risky adventure as the borough suffered 2 murders and 19 shooting incidents, bringing its year-to-date total to 123 homicides and 431 shootings injuring 511 victims. During the last two weeks, the Bronx also endured 20 rapes, 187 street robberies, 262 felony assaults and 390 misdemeanor assaults.

Brooklyn South, despite 4 shootings in two weeks, is down –22% in gun violence compared to last year at this time. Rapes dipped and robberies remained steady, while felony assaults realized a minor uptick. Overall, the southern portion of Brooklyn thus far is safer in 2021 than last year.

Brooklyn North experienced a bloody fourteen days with 15 shootings causing 4 homicides. Despite the recent bloodshed, year-to-date Brooklyn North has recorded –19% fewer gun violence cases than last year. On a good note, rapes, robberies and felony assaults declined over the last two weeks.

Manhattan South reported 1 shooting in the recent fourteen-day stretch and the borough is +19% ahead of last year's gun violence figure. Below 59th Street, 103 robbery complaints were filed which was +211% higher than last year, and assault cases remained steady compared with 2020 data. Rapes and sex-related cases continue to be monitored by the Special Victims Unit of the NYPD as spikes have been recorded.

Manhattan North traditionally has been more violent than the South and this fourteen-day period wasn't any different as 4 homicides and 6 shootings erupted. Year-to-date, Manhattan North is outpacing last year by +27% with 188 acts of gunfire. Rapes declined but robberies, felony assaults and minor assaults surged. Detectives are pointing their investigative finger at gang activity as the cause for increases in these categories.

Queens South is experiencing a 5% uptick this year in shootings compared with 2020 data. In the last two weeks, the borough recorded 7 new shootings and 1 murder, bringing the annual gunfire total to 153 incidents. Felony assaults spiked slightly however, robberies and rapes remained statistically status quo.

Queens North reported no gun violence over the last fourteen days with a slight uptick in street robbery cases recorded. Felony assaults tailed off by a net –25% combined during the last two weeks. Year-to-date, Queens North has –22% fewer shootings than in 2020.

Staten Island erupted in week one with a murder and a shooting however, all other crime categories involving violence dropped. No gun violence was recorded in week two and rapes, robberies and felony assaults fell compared with last year's figures. Minor assaults realized a minor uptick in week two.
Crime Trends and Forecasts
As forecasted, overall crime continues to balloon beyond last year's data in the major crimes index, including gun violence. Complicating matters is the vaccine mandate imposed by outgoing Mayor Bill DeBlasio. The NYPD reports 25% percent of the force remains unvaccinated leaving 7,500 cops subject to an unpaid leave of absence, presenting a major problem for the Department and citizens while criminals smile and plan.
On November 2nd, former NYPD Captain Eric Adams was elected as the City's next Mayor. Adams announced that he is "committed" to making New York City safer. It's a big ship though, and we know big ships do not turn quickly. To get it done he needs to persuade City and State Lawmakers and a few District Attorneys to cooperate or the current trend will continue.
Threat Intelligence as a Service
Sometimes referred to as a threat intelligence report, a strategic intelligence report is used to aggregate information into actionable data and adversary understanding. Brosnan Risk Consultants specializes in intelligence-driven, integrated risk management solutions that enable national and global organizations to operate throughout the world with confidence. Together with our Global Security Operations Center (GSOC), our world-class security services, including threat intelligence products, innovative security technologies, and emergency response services help organizations to mitigate risk and protect their customers, employees, and assets and are an integral part of our Smart Security Solutions.
Threat Intelligence as a Service products can enable your organization to make operational, strategic, and/or tactical decisions by providing you with actionable data that has a high degree of relevancy and probability. This data often used to help steer our client's out of harm's way and protect their brands' reputation.
Want to see how our Intelligence as a Service products can help your organization? Click the link below to learn how to get your custom Intelligence Report.
Thanks for reading!
Need some assistance? Let us know how we can help!